Unleash Your Animal!!
I don't want to alarm you, but I'm part ninja.
I know what you're thinking, "Gina, you're probably not supposed to tell me that" well you're right but I did and as my enemy clans rise up against me I'll tell you why.
Looking at me you wouldn't at all think that when I'm not on stage wearing sky high heels, a killer outfit and making millions of people laugh (just go with it) that I'm on the mat at ANIMALS MMA my MMA Gym training in various forms of mixed martial arts (or as I call it Ninja training, some people might call it "Ninjary" but those people are dumb, "Ninjary" is in fact an injury suffered while performing Ninja duties, but that's a whole other blog). I don't look at all like a fighter.
Before I started training in Mixed Martial Arts I did regular workouts; at regular gyms and even though I eventually got my desired results I would get bored easy; constantly having to change my routine just to keep myself interested in working out. When I started training at Animals MMA the dynamic was so different, everything was newer, harder, more challenging! Everyday I was learning something new whether it was a technique or a way to use my size to benefit me, it was all so intriguing. The more I learned the more I wanted to learn, the more addicted I became. The best thing was that unlike before when I was bike riding, jogging or using a cardio machine; my workout was a form of self defense; I wasn't just getting a great workout I was learning how to protect myself, just in case I ever needed to, again. That's right, again; a few years ago I was mugged, the guy who mugged me punched me in the face and threw me into a concrete wall, needless to say, I was pretty badly hurt. If I had known then what I know now, things would have gone very differently. I know for sure I will never be a victim again.
The coaches at Animals MMA are all so amazing, their knowledge and willingness to help you learn goes so far beyond the norm. They take the time to go over things with their students and even offer one on one sessions to help you improve your MMA technique. In so many ways we are a family more then a gym, we even have nicknames that are given to us by our Shihan Sam Marji, My nickname is Suela then there are my coaches and buddies Hudo, Crow, Red, Titanic, Panda, Frosty, Bilbo, Dew, Chubbs, Man Purse, Hairy Bobby, Clicks, Popeye, Chang, A1, A2 and many more. I can honestly say that in the years that I spent working out at a regular gym I never new that many people by name or by nickname.
In a way we are all fighters of our own battles, there's a video going around where UFC fighter Rashad Evans talks about being a fighter, he says "We all fight in different arenas in our life" He goes on to say "To me, to live is to fight. It's about persevering, it's about testing yourself, it's about not becoming complacent, it's about feeling alive in the moment" . I have yet to find a better description of fighting or of life. So maybe you've never been mugged or attacked, maybe you have, maybe you just want to challenge yourself, go a little further each day, either way if you're ever interested in unleashing your animal come meet some of mine at Animals MMA.
http://www.facebook.com/AnimalsMma
Animals MMA
301 Saw Mill River Road
914-623-7295
Before I forget....here is this weeks shoe of the week: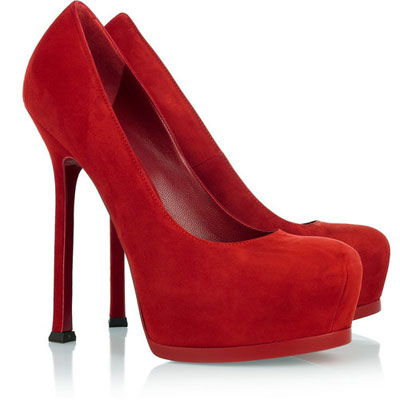 Yeah these are vampy...I like em...but not to train in ;)